Opening Times:
5.30pm - 11.30pm 7 Days a week, inc. Bank Holidays
(Last orders - takeaway 10.00pm) (Last orders - restaurant 10.00pm)



NIBANA Indian Restaurant
9 Morshead Road, Crownhill
Plymouth PL6 5AD
nibana@live.co.uk



Click on the picture to see our latest special offers and see some of the many awards we have won …
Click on the picture to book your reservation with us or ring us on
01752 787001

Check out our Special Offers …

Sign up and stay updated with our latest offers, coupons, and food ideas we share every month.
About the restaurant, about the team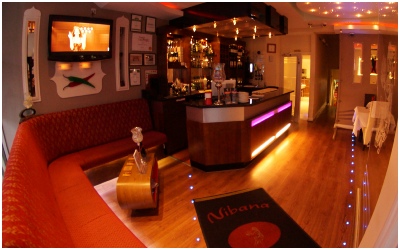 Ever since we opened our restaurant here we have tried our very best to maintain the very best standards of service, hygiene and staff excellence.
It is vitally important to us that your experience at Nibana is of the very highest calibre and to that end we are constantly trying to improve our food, the comfort of our restaurant and the way our staff interact with you … our customers.
When you come to dine with us here at Nibana you will experience truly authentic Indian cuisine cooked by trained and experienced chefs in our state of the art, hygiene award winning kitchen.
Nothing is too much trouble for the team here at Nibana so if you any special dietary requirements or are booking a party for that special occasion, just let us know and we will do our best to accommodate you in every way we can. Just ring us on 01752 787001 or use our convenient booking form on this website to reserve your table to enjoy the very best that Indian food in Plymouth has to offer …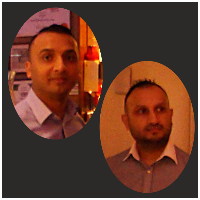 Shah and 'H'
Proprietors
Shah and 'H' are passionate about Nibana and they are seldom out of the place! Just as happy in the kitchen as front of house their skills and insight make Nibana what it is …
Mr & Mrs Hussein
Mum and Dad!
Mrs and Mrs Hussein are Mum and Dad to Shah and 'H' and without them Nibana would not exist. Their work ethic and passion for food are what set the two boys on the Nibana path …
We are constantly reviewing our menu choices and strive daily to add new and exciting (and authentic) dishes to our menu. The comfort of your dining experience here with us at Nibana is also very important to us and we aim to keep the restaurant as fresh and contemporary as we can leaving no stone unturned in providing the best restaurant we can for you to enjoy.
If you ever have any suggestions on how we can make things better for you when you eat with us then just ask to speak to Shah or 'H' and we will do whatever we can to take your ideas on board and implement them … we simply cannot afford to stand still and want to continue to be the best restaurant we can !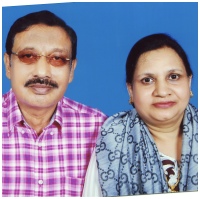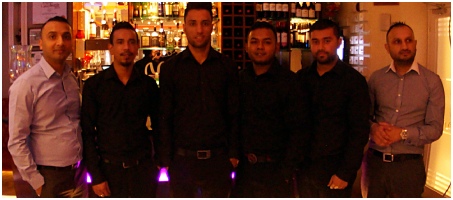 The Front of House Team
All the familiar faces you see when you come to the restaurant …
The team we have here at Nibana is the best in town (we think!) and they will do everything they can to help you enjoy your visit with us.
Anything you need, just ask - they don't bite!
Anything you didn't like, please tell us so we can do better !